Personal Training For The Whole Family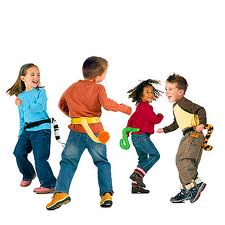 Children that participate in sport or physical activity are proven to be more alert at school, and to sleep better at night.
Exercise improves concentration levels, reduces stress levels and promotes self esteem.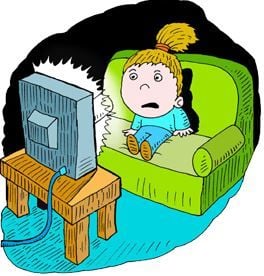 In this age of instant gratification, with TV streamed directly into bedrooms and video gaming slowly taking over children's lives, it is easy for our children to lose themselves for hours at a time without ever leaving the house.
Too much time spent playing video games is counter-productive to a child's healthy growth, and for both physical and mental development.
The goal of a frustrated parent should not be to remove the child's access to these activities, but to help the child find balance between time spent using these devices and time spent performing physical activity, which a growing body craves.
One way to increase a child's interest in physical activity is to invite them to workout with you, helping to develop a healthy enthusiasm for exercise that will set them up for a lifetime of well-being.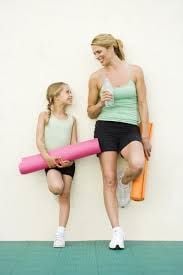 Family Fitness packages provide personal training plans for you and your child to do together, developing a healthy interest in physical activity, and an ability to rise to the challenges that life throws at you. The programmes are challenging and fun, and can be competitive if you like. A little competition never hurts!
Perfect for the Summer Holidays, a Family Fitness programme will help to make sure that your child goes back to school fighting fit and ready for the new term.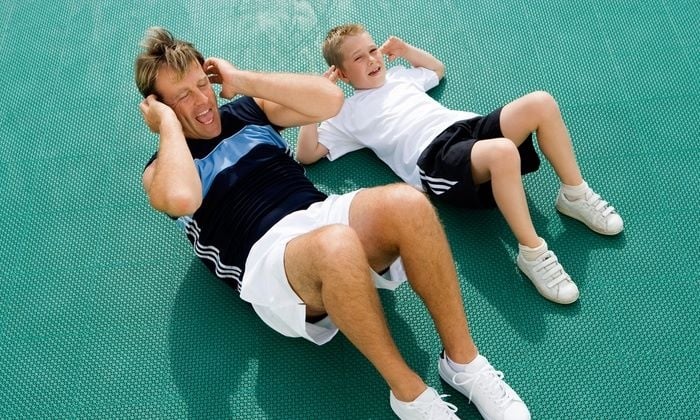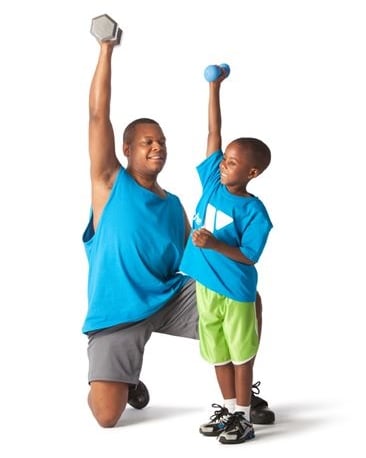 WHAT DO YOU GET?
One session of personal training with me.
A bespoke programme for you and your child.
All the kit that you need for the workout.
A folder to keep the laminated exercise cards in.
A new programme as and when you need it *
Online support to help with any queries.
Reduced rate for my Gt Barton Circuit Class (every Wednesday evening)
*New programmes priced at £20, or £45 with a personal training session to go through the entire workout with you, and ensure that you both know how to complete each exercise with proper and safe technique.
Each package is bespoke, therefore the price is not fixed and depends upon what equipment you would like your programme to contain. Skipping Ropes, Boxing Pads, Resistance Bands, Mats, Ab Wheels, Swiss Balls, etc... You decide how much you want to spend.
For information about what exercising together can do to liven up your Summer holidays, and to configure your package call 07901 552599 or email

[email protected]